Introduction:
Home is your sanctuary, a reflection of your personal style and taste. However, over time, even the most valuable homes can begin to show signs of wear and tear. This is where the art of remodeling comes into play. Home remodeling & renovation offers a wide range of benefits that go beyond just improving aesthetics. In this blog, we'll explore some of the key benefits of home improvement and why it's worth considering for your own living space.
Enhancing Aesthetics and Functionality: Unleash the Potential of Your Living Space
One of the main benefits of home remodeling & renovation is the ability to improve both the aesthetics and functionality of your living space. With thoughtful design and renovation, you can transform outdated rooms into beautiful, functional spaces that fit your lifestyle and needs. Whether it's a
kitchen & bathroom remodel
or an entire home overhaul, remodeling gives you the opportunity to re-imagine your space and realize your vision.
Invest in Your Home's Future – Home Remodeling & Renovation for your Home
Home renovation is an investment that can significantly increase the value of your property. When you renovate key areas such as kitchens, bathrooms, or outdoor spaces, you not only create a more attractive living environment, but you also make your home more attractive to potential buyers. capacity in the future. Improved features and modern design elements can have a positive impact on the resale value of your home, allowing you to recoup a significant portion of your renovation costs.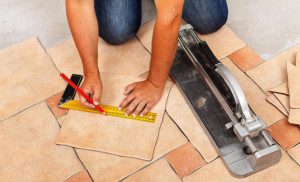 Strengthen Your Home's Foundation – Improved Safety and Structural Integrity:
Another key benefit of home renovation is the ability to fix security issues and improve the structural integrity of your property. Renovation projects often involve inspecting and fixing potential problems such as faulty wiring, leaking plumbing or aging infrastructure. By addressing these issues, you can ensure a safer living environment for you and your family and prolong the life of your home.
Make Your Home a True Reflection of You With Tiger Building Company
Your home should be a space that fits your lifestyle and reflects your personal taste. Remodeling allows you to customize your living space to your unique preferences. From choosing materials, colors & finishes to integrating smart home technology, you have the opportunity to create a home that perfectly meets your needs and enhances your everyday life.
Conclusion:
Home remodeling offers a multitude of benefits that go beyond mere aesthetics. From enhancing functionality and increasing property value to improving energy efficiency and personalizing your living space, the advantages of remodeling are substantial. Whether you are planning a small-scale renovation or a complete home transformation, investing in the art of remodeling can truly bring beauty to your home and elevate your living experience. So, unleash your creativity, explore the possibilities, and embark on a remodeling journey that will breathe new life into your cherished abode.