Introduction:
Remodeling a kitchen can be an exciting yet challenging endeavor. It's a project that requires careful planning, meticulous execution, and the coordination of various professionals. If you're considering a kitchen remodel in London in 2023, one of the crucial factors to consider is the time it takes to complete the project. In this blog post, we will explore the different aspects that can affect the timeline of a kitchen remodel in London and provide some insights to help you better understand the time frame involved.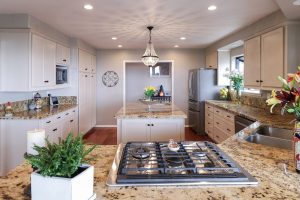 Factors Affecting the Time Frame of a Kitchen Remodel
Project Scope and Complexity:
The scope and complexity of your kitchen remodel play a significant role in determining the overall time frame. A minor cosmetic upgrade, such as replacing cabinet doors and countertops, can typically be completed within a shorter period. On the other hand, a full-scale renovation involving structural changes, plumbing and electrical work, and custom installations may take considerably longer.
Design and Planning Phase
Before any construction work begins, ample time needs to be allocated for the design and planning phase. This involves collaborating with architects, interior designers, or kitchen specialists to create a blueprint, select materials, finalize layouts, and make important decisions regarding fixtures, appliances, and finishes. The duration of this phase can vary depending on the complexity of your vision and the availability of professionals involved.
Permitting and Approvals:
In London UK, certain remodeling projects may require permits and approvals from local authorities. These processes can add additional time to your project, as you need to navigate the necessary paperwork, inspections, and compliance regulations. It's essential to research and factor in the time required for obtaining the required permits before commencing any construction work.
Construction and Installation
The construction and installation phase encompasses various tasks, such as structural changes, electrical and plumbing work, flooring installation, cabinet installation, countertop fabrication, and appliance integration. The duration of this phase will depend on the size and complexity of the project, as well as the availability and coordination of the different tradespeople involved.
Finishing Touches and Cleanup: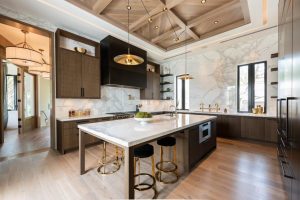 Once the major construction work is complete, the finishing touches and cleanup are carried out. This includes painting, tiling, installing backsplashes, adding lighting fixtures, and ensuring everything is functioning correctly. It's essential to allocate sufficient time for these final details to ensure a polished and well-executed outcome.
Conclusion:
Remodeling a kitchen in London
in 2023 requires careful planning and consideration of various factors that can impact the overall time frame. The complexity of the project, design, and planning phase, permitting and approvals, demolition and preparation, construction and installation, and finishing touches all contribute to the duration of a kitchen remodel. By understanding these factors and working closely with professionals, you can estimate and manage the time required to transform your kitchen into the space you've always envisioned. Remember, patience and proper planning are key to achieving a successful and satisfying kitchen remodel.