Introduction
When it comes to constructing your dream home or setting up the perfect business space, choosing the right building company is of utmost importance. In Hemel Hempstead, a town renowned for its architectural beauty and bustling commercial ventures, there are several exceptional r
esidential and commercial builders
vying for your attention. In this blog, we will explore the top-notch builders, including the renowned Tiger Building Company, and what sets them apart as
leading building contractors in UK
.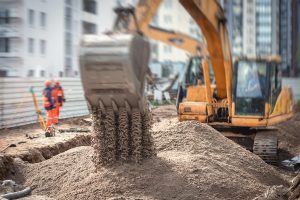 Hemel Hempstead's Architectural Marvels
Before diving into the builders themselves, let's take a moment to appreciate the rich architectural heritage of Hemel Hempstead. The town boasts a mix of traditional and modern structures, highlighting the importance of skilled builders in preserving the area's beauty while embracing new design trends.
The Tiger Building Company: A Roaring Success
Tiger Building Company: Introducing the Masters
One of the key players in Hemel Hempstead's construction scene is the Tiger Building Company. With years of experience under its belt, this company has become synonymous with excellence, precision, and innovation. They have earned a reputation for delivering high-quality
residential and commercial projects
, making them a top choice for both homeowners and businesses.
Why Choose Tiger Building Company
Unmatched Expertise:
Tiger Building Company prides itself on its team of highly skilled architects, engineers, and construction experts. Their expertise ensures that every project, whether residential or commercial, is executed flawlessly.
Attention to Detail:
From the foundation to the finishing touches, Tiger Building Company pays meticulous attention to every detail, ensuring that the final outcome surpasses expectations.
Innovative Solutions
Staying at the forefront of architectural advancements, the Tiger Building Company incorporates innovative and sustainable solutions in its projects, promoting energy-efficient and eco-friendly buildings.
Residential Builders: Crafting Homes, Creating Memories
Building the Perfect Home
For individuals and families looking to build their dream homes in Hemel Hempstead, several residential builders have carved their niche in the industry. These builders understand that a home is not just a structure, but a place where memories are made.
Tailored Living Spaces
Residential builders in Hemel Hempstead
offer a range of services, from customizing floor plans to suggesting design elements that match your preferences and lifestyle. Whether it's a cozy cottage or a modern mansion, these builders can turn your vision into a reality.
Commercial Builders: Where Business Meets Innovation
Building a Foundation for Success
Hemel Hempstead's commercial builders
play a crucial role in supporting the town's business ecosystem. From office spaces to retail establishments, these builders create structures that facilitate growth and prosperity.
Functionality and Aesthetics
Commercial builders understand the importance of striking a balance between functionality and aesthetics. They design spaces that not only impress clients and customers but also enhance productivity and efficiency for businesses.
Conclusion
Hemel Hempstead's residential and commercial builders, including the esteemed Tiger Building Company, are the driving force behind the town's architectural wonders. From crafting dream homes to erecting business empires, these builders demonstrate exceptional skill and dedication to their craft. So, whether you're a prospective homeowner or a business owner, entrusting your construction needs to these top builders will undoubtedly lead to a successful and satisfying outcome.